10/23/07 - 2: 00 pm Updated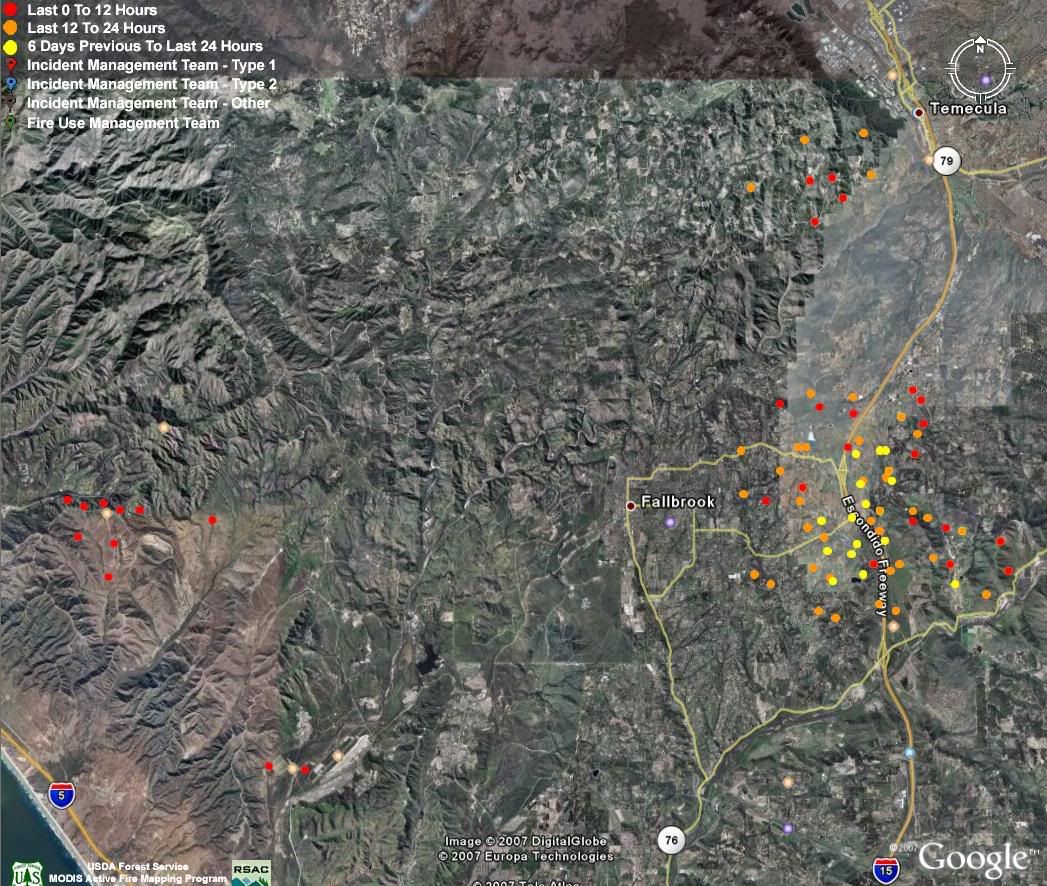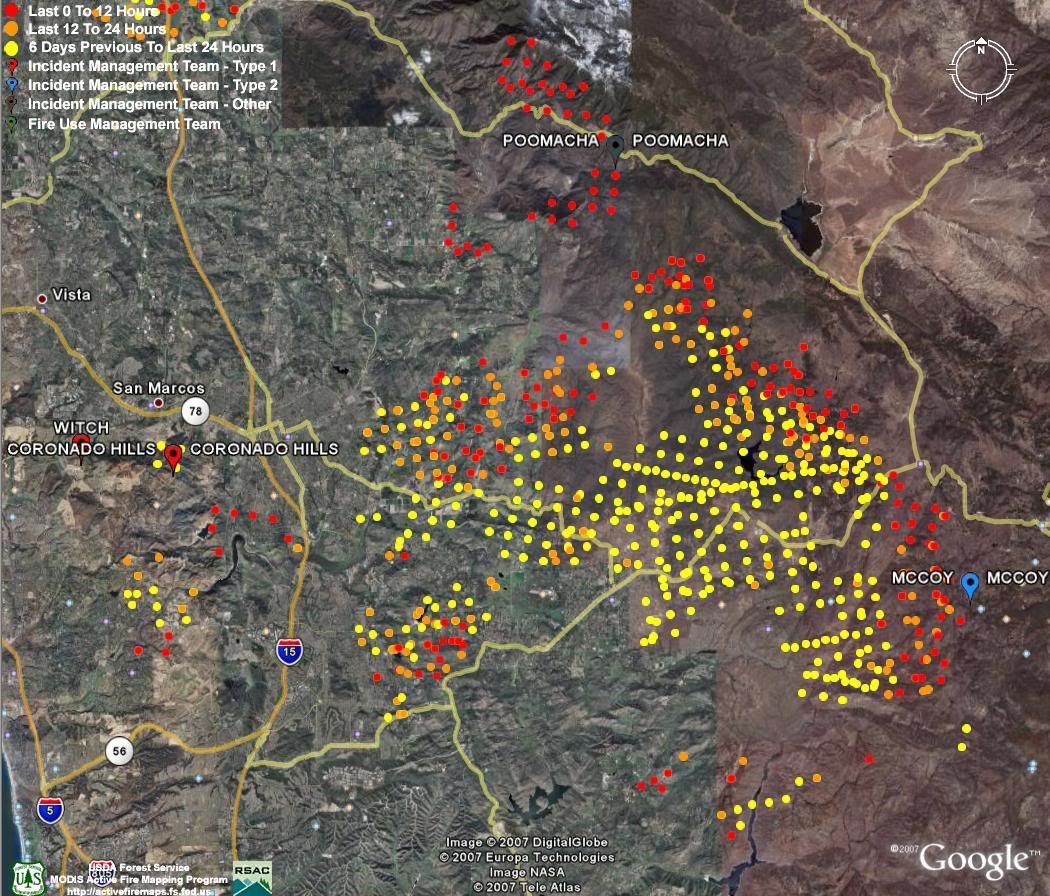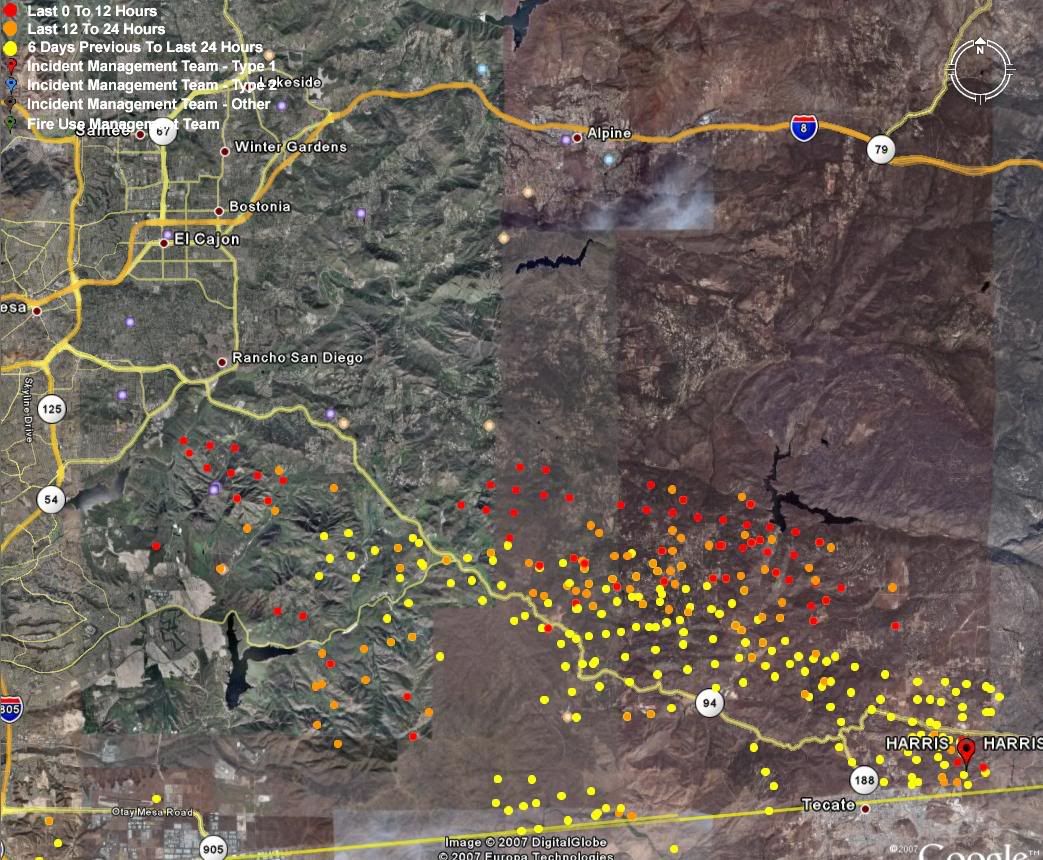 How to see almost real time map of fire on Google Earth.
Download Google Earth here: http://earth.google.com/
Then navigate to this link: http://activefiremaps.fs.fed.us/kml/conus.kmz
And open the file using Google Earth.
It overlays the fire data fromthe USDA forest service with a satellite view of San Diego.
You cantype in your home address in the top left bar to locate your home.
Left clicking on the "CONUS MODIS Fire Detections and Current NIFCLarge Wildland Fire Incidents" indicates the time effective 12amtonight, but it seems pretty accurate.
San Diego News
San Diego Sign on San Diego Online RADIO by the Union-Tribune:
http://www.signonsandiego.com/signonradio/index.html
Current radio broadcast (delayed by 5 minutes).

ROAD Closures: